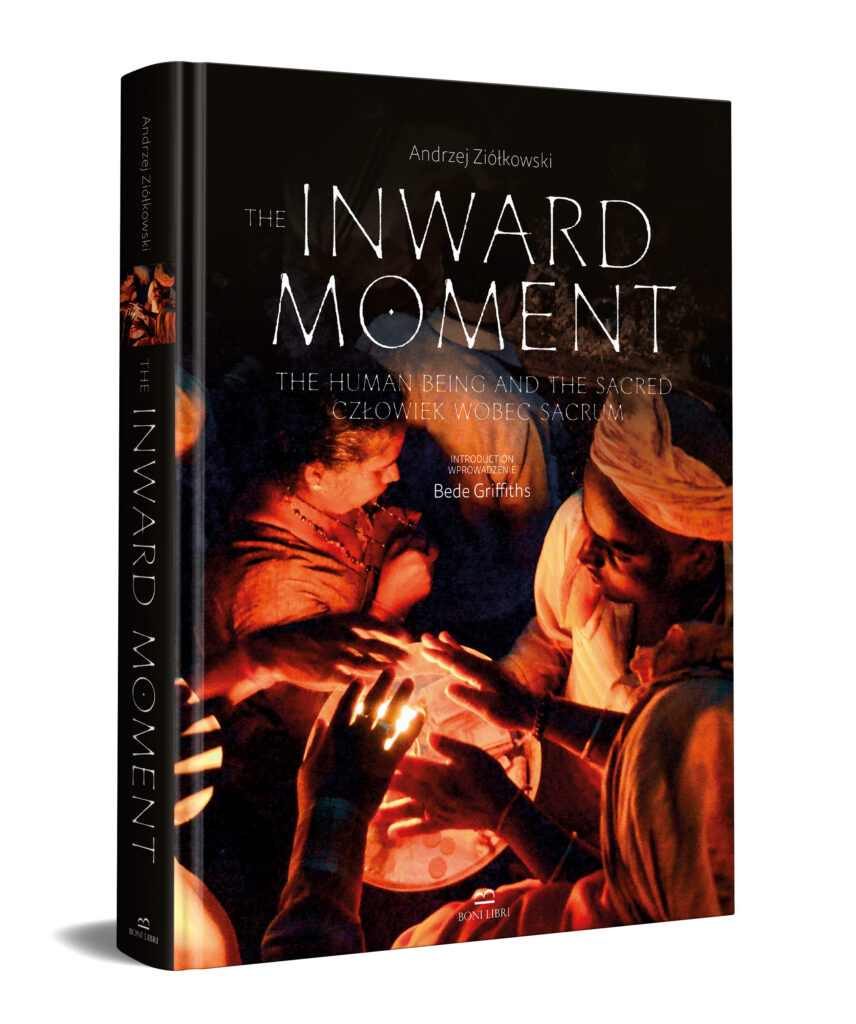 Andrzej Ziolkowski
The Inward Moment
The Human Being and the Sacred
This photo book is an amazing journey through Southeast Asia. In 150 photographs, the author narrates a fascinating story about the followers of seven great religions.
The heroes of this book share a desire to contact the Sacred. Andrzej Ziółkowski shows them in the most intimate moments of spiritual experiences: fervent prayer, penance and attempts at union with the Original Source. Deeply human and universal photographs are accompanied by short texts of the great authorities of the depicted religions.
This journey helps to understand that despite the differences in religious traditions, rituals and forms of expression, the desires of all people of faith are alike. We start to see how little we differ and how much we have in common. This photographic journey is introduced by a beautiful and profound text written by the great 20th century mystic, an English Benedictine Bede Griffiths, taken from his work Universal Wisdom. A Journey Through the Sacred Wisdom of the World (1994).
The Forewords to this book have been written by the Nobel Prize Winner in Literature, Olga Tokarczuk, His Holiness the 14th Dalai Lama and Msgr. Indunil J. Kodithuwakku K, the Secretary for the Pontifical Council for Interreligious Dialogue.
The album was designed at the highest editorial level. The publication is in English and Polish language version, published in hardback and in an exclusive format of 246 x 330 mm. It consists of 384 pages of high quality paper and print.